1530 MOTION LASER WELDING MACHINE
1530 MOTION LASER WELDING MACHINEDownload .pdf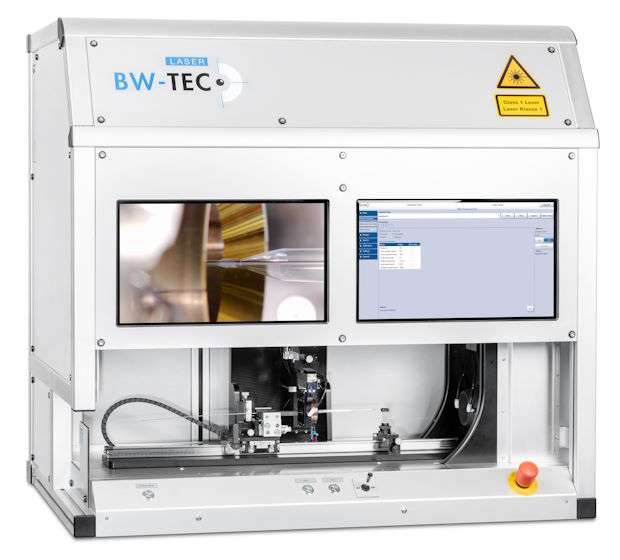 The Motion Laser Welding Machine is used to connect fine plastic tubing. This machine is ideal for welding of balloon catheters.

This connection technology allows short, soft and flexible welding-connections. The end result is precisely reproducible.

In the machine 1530 the product is not rotated! The laser beam rotates around the components arranged on a mandrel.
The touch screen user interface enables process data and user management.
All movement axes are highly accurate and the machine is optimized for quick and easy maintenance.
Technical Specifications:
product dimension: max. length 300 mm
user interface: BW-TEC HMI touch screen
parameters to set: power, welding time, rotation speed, distance
data management: data storage and network capability with integrated PC
parameter management with customisable reference lines
manage authorisations and access rights
digital camera for active inspection, screenshots and film of production process
air cooled CO2 laser
wave length: 10.57–10.63 μm
laser power output: 0.5 –10 W
laser power stability: +/–2 %
closed loop controller/stabilizer
spot diameter: ~0.2–4.0 mm
focus distance adjustable via HMI
product supported in a pneumatic clamp and fine support platforms
x-axis movement: 350 mm
dimensions: (L x W x H): 1000 x 674 x 920 mm
weight: 120 kg
power: 100 – 230 VAC , 50/60Hz, 700 W
air pressure: 6 – 8 bar (87–116 psi)